Treasure Box I, II & III
We are happy to share our latest video on our treasure box series
Treasure Box III First one done, 3 more to go
We have finished the first out of four of our treasure box series 3.
Mid 2020 the 3 last boxes and table will shortly be on display in our San Diego and Los Angeles locations. 2 are already spoken for.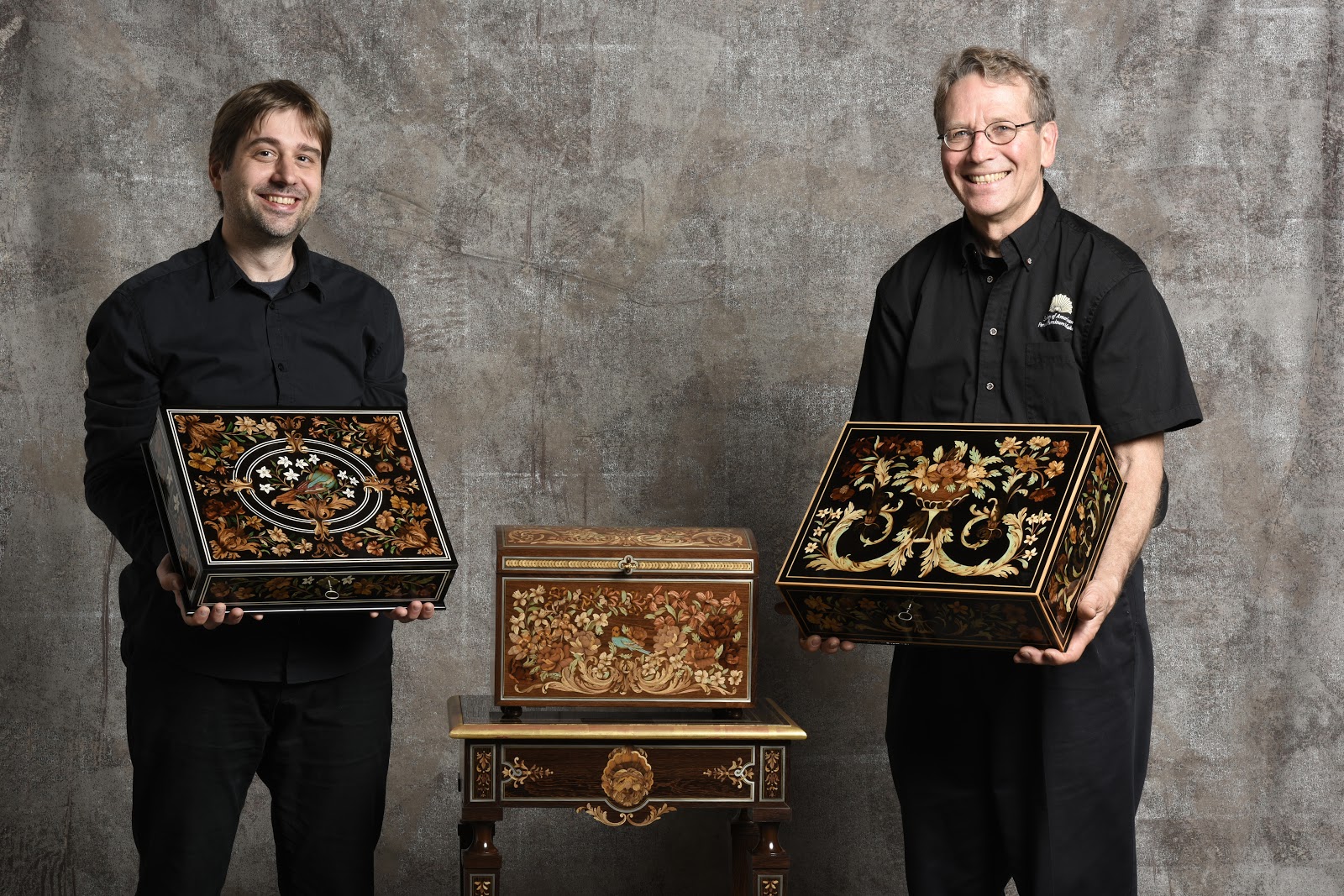 Clock #6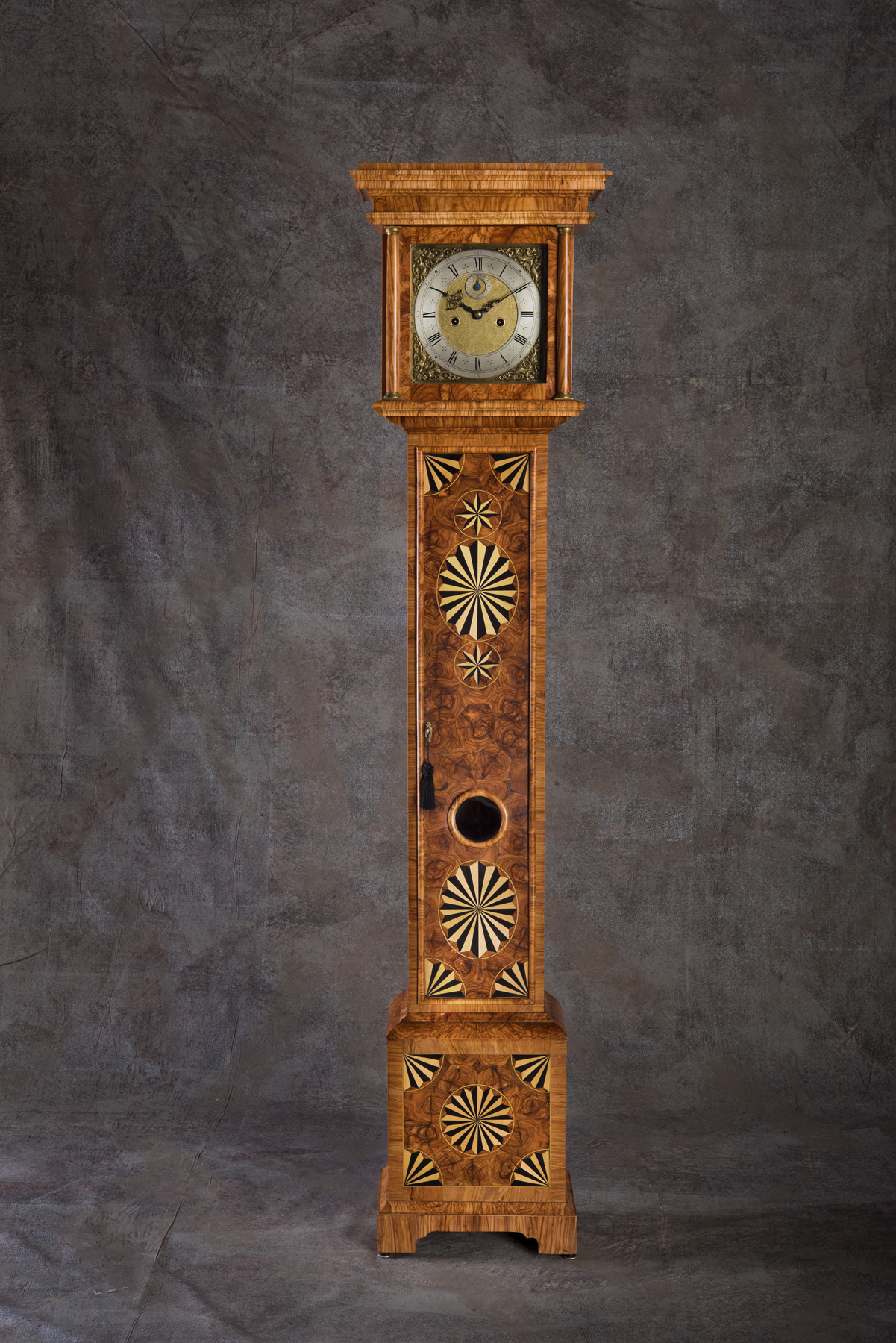 Clock #6 is the smallest body clock I have ever made, designed after a famous clock I had the pleasure to restore years ago for a famous actress living in Los Angeles. That clock was from the Wethersfield Collection of English Clocks and was made by Joseph Windmills, in London in 1690.