Treasure Box I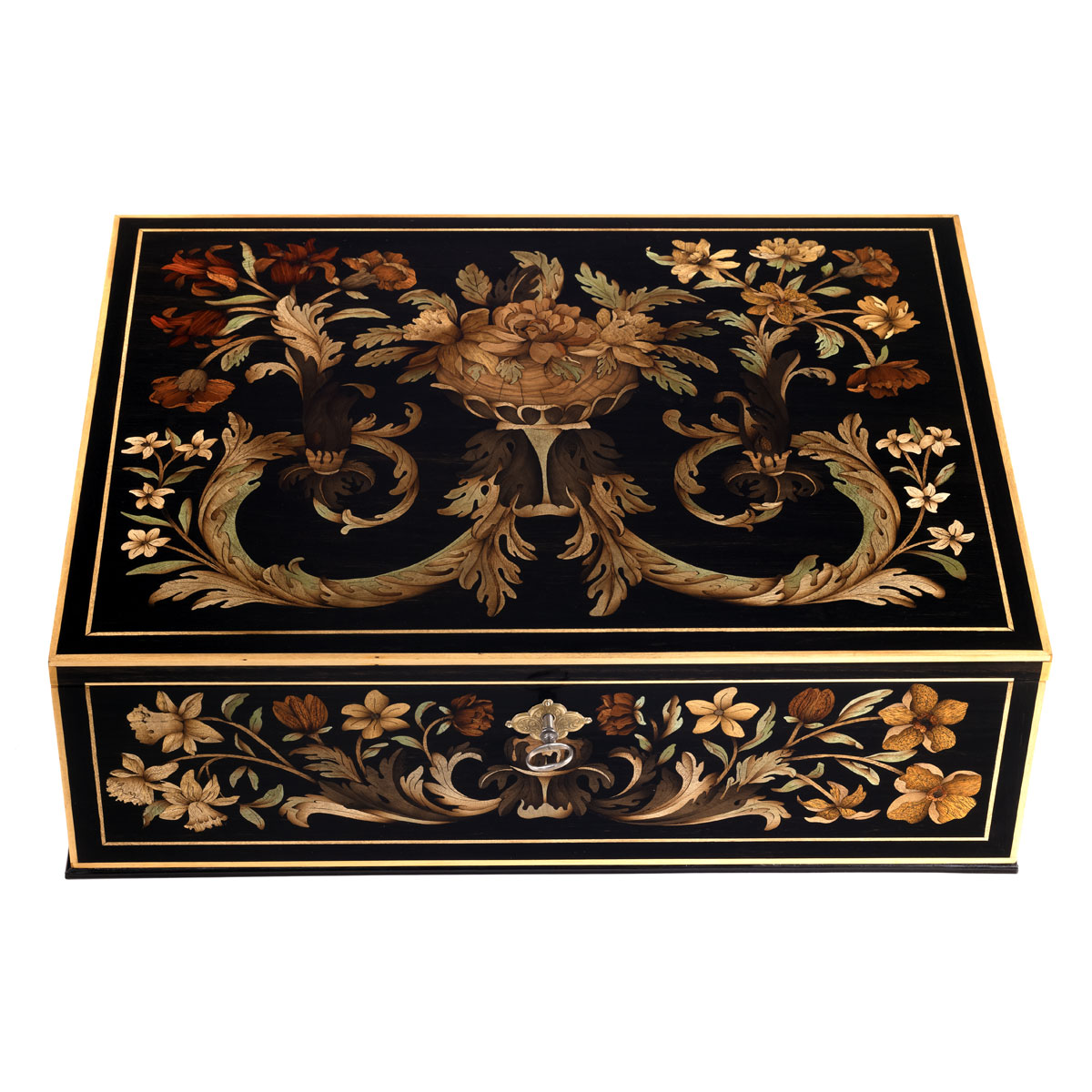 End of 2011 Patrick Edwards and myself found a box sold at Christie's for €15,000. We really liked the layout of the marquetry even if in detail the marquetry was average. We decided almost immediately to start on in as a spec job.
Marquetry panels "to go"
Once in a while we are contacted to provide marquetry panels for other cabinet makers.
This is an old tradition for the french to subcontract the marquetry. We have at the American School of French Marquetry an early example of this practice. It is an intact 1874 panel shipped by french marquetry makers to american cabinet makers such as the Herter brother in New York.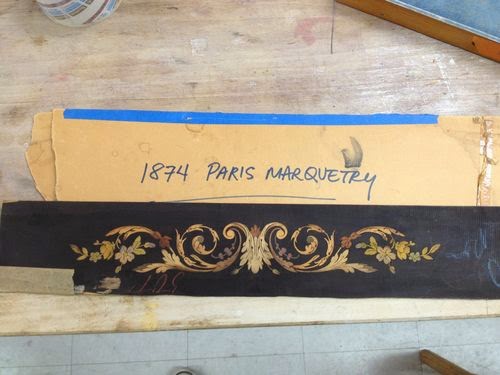 This was and is still possible using the french technique of the assembly board where the marquetry is glued with hide glue on paper face down. After more than a century we had to add some gum tape but the marquetry panel still hold on the original paper.